Media Contour asks Design and UX Leaders – What are you Reading?  
January 17th, 2014 by Matt Dandurand | Comments Off on Media Contour asks Design and UX Leaders – What are you Reading?  
We are back in the saddle and ready to tackle the New Year and new challenges. As we refresh our skills and set our personal and business priorities for 2014, we thought we'd check in with some of our industry peers and experts.
We asked industry insiders what they are reading and what books they recommend.  Take a look at what other design and UX gurus have on their desks, and make your own reading list.
Not all of the recommendations are industry related; we do have outside interests and know you do too.  We would love to hear your book/reading recommendations in the comments!
Our contributors:
Susan Weinschenk – Weinschenk Institute
Nir Eyal – Nir & Far
Whitney Quesenbery – A Web for Everyone
Dan Klyn – The Understanding Group
Chris Noessel – Cooper
Jod Kaftan – BLITZ
Lane Halley – The Apprentice Path
Hilary Bienstock – Hilary User Experience
Fabian Geyrhalter – FINIEN
Sarah Dzida – Sarah Dzida interactive Design
Steve Portigal – Portigal Consulting
Kai Gradert – Cheers/HingeHeads
Alberta Soranzo – Head UX & Strategy UCLA, Co-organizer LA-UX
Cara Quinn – Model/iOS Developer
Eric Reiss – FatDUX's
Susan Weinschenk
What are you currently reading?  Or what did you recently finish?
 Would you recommend it and Why/Why not?
I just finished Erasing Death. It's' about the science and policy of bringing people back to life through resuscitation techniques after cardiac arrest. It's a fascinating book on several levels — the science of how they do it, the questions about what is consciousness that it raises.
What's up next on your reading list? Why?
Next up is: Blindspot: Hidden Biases of Good People by Mahzarin R. Banaji, Anthony G. Greenwald (Hardcover). I've heard it's good.
What is your favorite book and why?  What are the key takeaways?
My favorite book? Well, I read a lot so this is hard…. but probably I would say Daniel Kahneman's Thinking Fast and Slow. He explains two major kinds of thinking — System 1 thinking, which is intuitive, fast, easy and System 2 thinking, which is effortful, difficult. We walk around most of the time in System 1 mode, and that explains a lot of our behavior!
Nir Eyal
Nir & Far
Author of "Hooked: A Guide to Building Habit-Forming Technology."
What are you currently reading? Or what did you recently finish? 
Would you recommend it and Why/Why not?
The last book I finished and would recommend is The Success Equation by Michael J. Mauboussin. The book does a masterful job of answering the question of when success is a mater of luck versus skill and what to do about it.
What's up next on your reading list? Why?
Principles by Ray Dalio, it was highly recommended to me by a friend
What is your favorite book and why? What are the key takeaways?

Though it's hard to claim a favorite, Influence by Robert Cialdini is a classic introduction into the psychology of persuasion and a major influence on my current work — studying how technologies form our habits. I am also a big fan of Kevin Kelly's What Technology Wants, an elegant and convincing exploration of the deterministic nature of innovation.
Whitney Quesenbery
What are you currently reading? Or what did you recently finish? Would you recommend it and Why/Why not?
Lately my reading has been split between research reports and fiction in a search for balance.
The research reports are looking across disciplines for insights into better civic and election design, from voter guides to ballots. Everything from political science to cross-cultural communications, and work on forms, typography, security, accessibility.
Amy Tan, NoViolet Bulawayo, David Eggers, Jhumpa Lahiri, and Neil Gaiman loom large on my fiction list. All different, they all seem to be books that explore how we make our place in the world.
I just finished reading Chris Nodder's Evil By Design and re-reading B.J. Fogg's Persuasive Design. It's interesting to think about when we want to be overtly persuasive, and how we can make an interaction engaging while remaining neutral on the choice of actions someone might take.
What's up next on your reading list? Why?
My guilt pile is so large that I don't dare admit how many books are waiting for me to actually read them all the way through. Instead, I graze when I have some free time or when I'm searching for something specific.
What is your favorite book and why? What are the key takeaways?
These days, my favorite book has to be A Web for Everyone…because I wrote it (with Sarah Horton) and so happy that it will finally be available to everyone in January.
We wanted to make accessibility a little more, well, accessible, and show how doing good UX leads to web sites, mobile apps and everything in between that work for everyone, no matter how they interact with the web. The same principles that apply to designing for a diversity of devices are useful for designing for a diversity of people. The UX fundamentals, including easy interaction, helpful wayfinding, clear presentation, and plain language all make our work have a clearer purpose and delight the audience.
[newslettersignup]
Dan Klyn
What are you currently reading?  Or what did you recently finish?
Would you recommend it and Why/Why not?
I AM A MONUMENT. I've been on a Venturi / Scott Brown kick for the last year or so and have read every monograph on and critical study of this husband-wife architecture team's landmark book Learning From Las Vegas that I can get my hands on.  Most of them are written by and for folks whose primary job is reading difficult monographs.  Not so with I AM A MONUMENT.  If like me you've been alternately charmed and baffled by Venturi and Scott Brown's Ducks and Decorated Sheds theory of meaning and structural form in architecture, and can read just one book on the matter, this is the one.
What's up next on your reading list?  Why?

Not Even Wrong: A Father's Journey into the Lost History of Autism – Paul Collins.  I joined a secret Facebook group for dads of kids affected by autism and one of the gents on there recommended it.
What is your favorite book and why?  What are the key takeaways?

The Selected Letters of Oscar Wilde, ed. Sir Rupert Hart-Davis. Wilde was my first literary "true love" – I think the reason why has a lot to do with this book, and not as much with the novels and stories and plays.  As a 17 year old I knew that I loved writing and that I enjoyed reading and that I liked some books much more than others… but had never gotten "meta" before receiving this book as a gift. Turns out that for however great Wilde's literary works were and are, he approached being alive in the world and interacting with people as his most important artwork, and these letters prove out the brilliance of Wilde's magnum opus. That's the key takeaway: evidence and lessons from a life lived as a work of art. This book was also the first publication in English of the entirety of Wilde's long letter from prison to the man he'd been jailed for loving.
What are you currently reading?  Or what did you recently finish?
Would you recommend it and Why/Why not?
I celebrate/make up a new winter holiday each year, and this year it's "Xmas" or a celebration of the letter X, which led me to reading Plato's Timeaus. Sounds high-falutin', but turns out it's equal parts pathetic apology, horrible logic, bad science, dualism, and misogyny. Not what I was expecting. But it does have a charmingly old-world description of the obliquity of the ecliptic that involves the letter X. So there's that.
On a more professional note, I'm jamming at Cooper on the design of an iPhone app about equipping kids with healthy eating skills, and so I'm just into a book about persuasive design called Nudge. I think I'm a little late to this particular party, and it's a little breezy for my tastes, but proving a good read nonetheless, and formalizing an increasingly important interaction design toolset.
What's up next on your reading list? Why?

I'm getting back to my series of Design the Future topics for the Cooper blog in 2014, so I'll be tucking into Don Norman's book The Design of Future Things to see what he's said about it.
(Not pictured because I'll be reading it in dead-tree version…) For the Cooper book club we're about to read Microinteractions by Dan Saffer, and I'm very much looking forward to sharpening up my thinking on that fit-and-finish aspects of the design I do.
Personally, I've had The Horse, The Wheel, and Language recommended to me by someone whose recommendations I trust a great deal, so likely to be opening that during commutes, because it fits well with my interest in understanding major themes about the way the world works.
What is your favorite book and why? What are the key takeaways?

The book that counts as my favorite changes, based on any number of things (Work-related? Favorite for teaching? Favorite for laughs? Best-articulated? Most important?) but the one that almost appears somewhere on my desk is a copy of The Book of Probes by Marshall McLuhan and David Carson. Both are probably outdated as far as design thinking fashion, but it's still a beautiful, indulgent, mind-expanding thing to flip through in the occasional break.
Jod Kaftan
What are you currently reading? Or what did you recently finish? Would you recommend it and Why/Why not?

I'm currently reading Just Enough Research by Erica Hall… I would recommend it for its elegant brevity (ability to cut to the chase) and the collection of design research techniques that aim to demystify the aura around research. But mostly it's the ethos of the book, which seems to say "everyone can do research now."
What's up next on your reading list? Why?
Seductive Design by Stephen Anderson. It's hard to find good design writers and he's definitely one of them. I've read his articles and I think he's a daring and articulate design thinker and is a major contributor to the Pesuasive Design community. I mean his URL is poetpainter.com. I think he's got a lot to say. I'd be happy with just being a poet.
What is your favorite book and why? What are the key takeaways?
I enjoyed Effective UI. It's an O'Reily book that really introduces some good thinking around the paradoxical nature of design—how the truth of design can never be defined at the beginning of a project but must only be revealed in the heat of battle, where insights are fresh and contexts take root. It goes beyond this with some interesting concepts like requirements frameworks that still leave open the possibility of emerging truths and so on. Very good read. But my real favorite book is Lolita by Nabokov of course.
Lane Halley
What are you currently reading? Or what did you recently finish? 
Would you recommend it and Why/Why not?
I read a lot and hardly ever finish one book before I start another. Here are several favorites from the top of the stack.
Evil by Design: Interaction Design to Lead Us Into Temptation by Chris Nodder. The practice of User Experience design requires an understanding people and their motivations. In this well-written book, abundantly illustrated with examples, Chris examines how the seven deadly sins (Pride, Sloth, Gluttony, Anger, Envy, Lust and Greed) form a framework for understanding human behavior and provides 57 design patterns to make the insight actionable. I'm savoring this book a chapter at a time, because I'm taking so many notes about ideas I want to test in my current projects. I do most of my reading on my iPad or Kindle, but I made an exception for this book because It's beautifully produced and a pleasure to read on paper.
Design for Hackers: Reverse Engineering Beauty by David Kadavy. David is the author of famous and funny blog posts including Why You Hate Comic Sans.
I work with a lot of people who don't have a design background. When they ask me "what's an accessible book about design?" I love recommending David's book because he's such a clear thinker and good writer. He also has done a great job building a community of learning around this book. You can connect with David and other readers of the book on his Facebook page.
Earlier this year, I also enjoyed jQuery for Designers: A Beginner's Guide by Natalie MacLees. Natalie is a pillar of our local WordPress community. It's great to see some of her wisdom captured in print. If you enjoy working through cookbook-style tutorials, and have a basic understanding of css and html, following the chapters of this book will give you a great basic understanding of the mechanics of jQuery for use in your next Web design project. I am grateful to Natalie for making this subject approachable enough I could tackle it in a couple weekends.
What's up next on your reading list? Why?
I have a huge stack of technical books I plan to skim or reference in the next year. Here are a couple that I'm reading for fun.
The Year Without pants: WordPress.com and the Future of Work by Scott Berkun. I started getting more interested in WordPress this past year. I've been self-hosting my WordPress blog The Apprentice Path since 2010. After attending WordCamp LA in September I started to realize the greater potential of the platform and was impressed with the culture and community that surrounds WordPress. I picked up Scott's book to learn more about how things work behind the scenes at Automattic. I also had the pleasure of seeing Scott speak at the Warm Gun conference in San Francisco a couple weeks ago. You can see a summary of his talk on his blog.
I'm really excited to see that Mary and Tom Poppendieck have a new book The Lean Mindset: Ask the Right Questions. Everyone who is interested in "Lean Startup" or "Lean UX" or "Lean" anything will do themselves a HUGE favor by going back to the source and reading Mary and Tom's writings about Agile and Lean Software Development.
What is your favorite book and why? What are the key takeaways?
Am I allowed to say "my sketchbook?" What, you mean a PUBLISHED book? Well then 😉
I had to think carefully about which books I've read more than once. And then I noticed 101 Things I Learned in Architecture School by Matthew Frederick on the shelf near my desk. This small, lovely and useful book is a collection if thoughts and practices drawn from architecture and relevant to many other disciplines. Sometimes when I am stuck for an idea (or procrastinating!) I flip it open at random and find just the answer I need.
Best wishes for the New Year, and Keep Reading!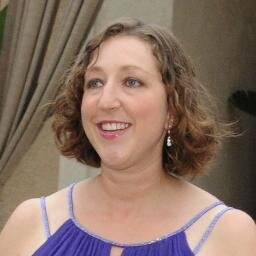 Hilary Bienstock
What are you currently reading? Or what did you recently finish? 
Would you recommend it and Why/Why not?
I just finished reading The Signature of All Things by Elizabeth Gilbert. An engaging historical adventure novel, although I was a little disappointed that it didn't include more about the science behind it all since it really is the profile of a scientist. Two other books I really enjoyed recently were Gone Girl by Gillian Flynn, and The Inn at Lake Devine by Elinor Lipman.
What's up next on your reading list? Why?
I have some books to read for my book clubs coming up (I belong to two): Silver Sparrow by Tayari Jones, and The Light Between Oceans by M.L Stedman. I don't know much about either of them, but we all work together to choose books that are well-reviewed with interesting subject matter. I love belonging to book clubs because not only do I get to discuss books with good friends, but I also get to learn about new literature that might not be on my radar otherwise.
What is your favorite book and why? What are the key takeaways?
Honestly, a lot of my favorite books are ones I enjoyed as a child. Rereading them gives me the double pleasure of enjoying a good story and revisiting myself at an earlier age when I first read it — they're like saying hello to an old friend. Recently I reread two: The Twenty-One Balloons (a fantastical historical adventure) by William de la Pene, and The Westing Game (a fantastic, inventive mystery for young adults and everyone else) by Ellen Raskin. Another favorite book that's not for children is A Suitable Boy by Vikram Seth, whom I consider to be one of the great literary talents of our age — a wide-reaching saga set in India in the 1950s that is very long, but immensely involving. Great for a very long trip, as long as you're comfortable lugging it around!
Fabian Geyrhalter
What are you currently reading? Or what did you recently finish? 
Would you recommend it and Why/Why not?
I have strange reading habits. During the day I am glued to my Flipboard to read the content I am interested in and that further educates me in my business. At night I spend an hour plus going through my monthly and weekly magazines, ripping out pages and circling names of people and companies, while scribbling down thoughts and new ideas. It's quite messy, but inspirational and somehow calming at the same time. The publications I religiously go through are Inc., Fast Company, The New York Times Magazine, Los Angeles Business Journal, Graphic Design USA and Bloomberg Businessweek. For the couple of books that find their way in between, they are books that people in my industry are writing that I need to be aware of. I just brushed up again on Marty Neumeier's Zag, which anyone with a marketing, business or brand interest needs to consume ASAP.
What's up next on your reading list? Why?
I just ordered The Alchemist by Paolo Coelho because Pharrel Williams, who is an amazing entrepreneur, listed it as one of his most inspirational books in a recent article I read.
What is your favorite book and why? What are the key takeaways?

Of course the book we just published (How to Launch a Brand) really is my favorite as it is our daily bible on how we create brands in our consultancy, but as for the favorite personal book of all time, sadly I believe I am still searching for it. Maybe that will change after reading this post with other's favorites.
Sarah Dzida
Sarah Dzida interactive Design
What are you currently reading? Or what did you recently finish? 
Would you recommend it and Why/Why not?

I just finished Victor Lombardi's Why We Fail: Learning From Experience Design Failures. It's an excellent read because Lombardi digs deeply into the tangled histories of Microsoft Zune, OpenID and other companies to explain why the world didn't use them. I also think many tech books get caught up in buzzwords and future trends. Lombardi's book is refreshing in that he's talking about the past. He has the benefit of hindsight and that gives him a lot of content and context from which to draw.
What's up next on your reading list? Why?
Probably Content Strategy for Mobile by Karen McGrane. She won me over in the first few pages by comparing users to readers so I'm pretty excited to read more. I'm also always looking for other UX and visual designers who understand how essential content is to a project.
What is your favorite book and why? What are the key takeaways?

This is always a tough question, but one of my favorite books this year was by poet Ryan Ridge. OX just encompasses so many elements I admire about UX design and content strategy because poets are designers on a micro-level. Ridge's little book is just joy. I think I've shared it with everyone. See samples here.
About Me: Sarah Dzida is a UX designer and content strategist for JLR Interactive in Los Angeles. Find her online at twitter.com/dthroughz.
Steve Portigal
What are you currently reading? Or what did you recently finish? 
Would you recommend it and Why/Why not?
I just finished The Best American Noir of the Century by James Ellroy. It's a massive tome but wow, did I enjoy it. The book presents noir as a narrative aesthetic more than a visual aesthetic and traces it through, well, a century. I especially enjoyed the stories from the forties through the sixties, where they reminded me of film noir I've enjoyed but in such a different format. So much of the book was violent but it was the darkness of the soul that was really impactful.
What's up next on your reading list? Why?
The Connected Company by Dave Gray. I'm fascinated by Dave and his way of thinking about the world. He seems to be ahead of the curve in a lot of areas and his thinking about how the working world is changing seems like something I should delve into so I can be better at what I do.
What is your favorite book and why? What are the key takeaways?
This is a tough one. I'm going to say Fear and Loathing in Las Vegas by Hunter S. Thompson. For me it's about books (or any piece of art or communication) that connect with me at a certain point in my life. Fear and Loathing reveals a profoundly different way of looking at the world and it came to me at a point where I was ready to be shown that; the day I sat and read that book marked a dividing line in my life and how I approached what was around me; while none of my takeaways were at all actually from the book itself (no lizards or drug-fueled paranoia), the occasion of reading the book – where I was sitting, how I was feeling, what was going on in my life, everything – opened up the world for me.
Steve Portigal, Principal of Portigal Consulting and author of Interviewing Users.
Cheers/HingeHeads
https://twitter.com/kaigradert
What are you currently reading? Or what did you recently finish?
 Would you recommend it and Why/Why not?
The $100 Startup by Chris Guillebeau. Startups have become part of the American Culture, but a lot of people still have the idea of traditional fund raising and business plans. This book follows the story of different entrepreneurs bootstrapping their (ad)ventures. It's a very light and quick read. I read this one on a one week bicycling trip down the California coast. This book won't get you into business school, but it will show you real alternatives of how to start a business. The Lean Startup by Eric Ries. I read this one earlier this year. This is a tricky one. There are some methods in the The Lean Startup that are worth knowing if you are part of a startup — either working at a startup or running your own startup. Eric Ries provides tools that will hopefully help you make better decisions early, but it's important to keep an open mind when reading this book. It's a recommended book but keep in mind that every startup is different and what works for one doesn't necessarily work for all.
What's up next on your reading list?
 Why?
I always have a few books queued up. Some on my Kindle and some in paper format. Some big and some small. I tend to get books for different reasons. Here are a few that are queued up: Age of Context by Robert Scoble and Shel Israel. There is a shift happening in technology from Personal to Mobile to Wearable Computing. Along with this there is a shift to contextual computing and awareness. More and more devices are context and state aware, and it will change how we interact and experience technology. As user experience designer I always try to keep up and stay ahead of technology waves. Context aware computing will have a big impact on the user experience. Just keeping up with what's happening around us. Autobiography of a Yogi by by Paramahansa Yogananda. Not sure when I will read this, but it's sitting on my desk. I practice Bikram yoga myself and Steve Jobs was a big influence and personality throughout my design career, so I figured I should at least check this one out. The End of Night: Searching for Natural Darkness in an Age of Artificial by Paul Bogard. We find inspiration in different things. For me, this year I got back into photography, among others into Astro and Timelapse Photography. I have spent a great deal looking at the night sky this year, and when you are out in nature you realize how much we are missing out. There is so much light pollution from our cities, that some people have never experienced natural darkness. It's fascinating and inspiring. Researching the night sky online lead me to this book. I got the hard copy edition so I can read it anywhere. I have not opened it, but I am looking forward reading it. Design Is a Job by Mike Monteiro. I am waiting for the hardcopy on this one. I am a fan of the A Book Apart series. They have created a niche of valuable content packaged in a compact format. I have read all of their books and I am looking forward to this one. I have no expectations yet, but I always enjoy hearing and reading about insights from other designers.
[newslettersignup]
What is your favorite book and why? What are the key takeaways?

I don't know if I have one favorite book, but here are two that stood out over the years: The 48 Laws of Power by Robert Greene. I have read this book twice after I moved to the US from Germany. During that time I would often pick up random books at the book store (yes I said book store) to help me with my English. The 48 Laws of Power was one of the books I picked up. It looked promising and I liked that you don't have to read it in a linear fashion. You can read it asynchronous as you like. As a designer and entrepreneur I am fascinated by the psychology of power and decision making. CSS Mastery by Andy Budd (2006). This book is outdated by today's CSS standards, but it was one of the books that really made it all click for me. I already knew all the fundamentals of CSS, but it wasn't until reading CSS Mastery that I fully grasped some of the deeper thinking that goes into CSS. I don't know if there is an updated version, but it's worth mentioning that sometimes it's a good idea to just pick up a book even if you think you already know all the fundamentals. Sometimes you just need a book to tie it all together for you.
Co-organizer of the Los Angeles User Experience Meetup
http://twitter.com/albertatrebla

What are you currently reading? Or what did you recently finish?
 Would you recommend it and Why/Why not?
I recently finished the revised edition of Don Norman's The Design of EverydayThings originally written twenty-five years ago, it remains an important primer on design and interaction. Revised to cover new concepts, trends and
innovation, the new edition remains a pleasant and fun read while covering the key areas of user centered design. Chapter two is particularly fascinating in that it explores and clarifies beyond doubt how emotions affect experience, processing of and interaction with the things we design. I would definitely recommend it as one of the fundamentals of our practice.
What's up next on your reading list? Why?
Next on my reading list is The Circle by Dave Eggers. Being a science and dystopian societies fiction fan (think 1984, Fahrenheit 451 and Snowcrash), I approach this book with a certain trepidation. The idea of reading something that continues in that glorious tradition is terribly appealing, but the risk for disappointment is pretty high. Eggers, in his not-so-subtle references to Google and its evil plans to acquire all of the world's data, seems to want to capitalize on our inner conspiracy theorists a bit, but his writing is so good that I have no problem with it. Amazon describes the book as "What begins as the captivating story of one woman's ambition and idealism soon becomes a heart-racing novel of suspense, raising questions about memory, history, privacy, democracy, and the limits of human knowledge." — what's not to like? Winter break reading, here I come!
What is your favorite book and why? What are the key takeaways?

I have several favorite books, but one of my top-five has to be Little Golden America, a mostly unknown book first published in the Soviet Union in 1936. Written by two Russian humorists, Ilf and Petrov, it's the factual description of a trip the two took through the US in 1935. America is seen through their eyes in a dispassionate description of what they encountered during their trip: great roads, the enormous technological advance that America had over the USSR and the helpful and honest people they've met. It also portrays the frivolity of Hollywood, the ridiculous ad campaigns that already were so ubiquitous and highlights the propensity for standardization and conformism.
One of the most intriguing aspects of this book is that despite its age, it continues being current in its depiction of a country the flexibility of which is based on the sense of safety afforded by homogeneity of commercial offerings, the cult of service, and the worship of entrepreneurship. Phenomenally insightful.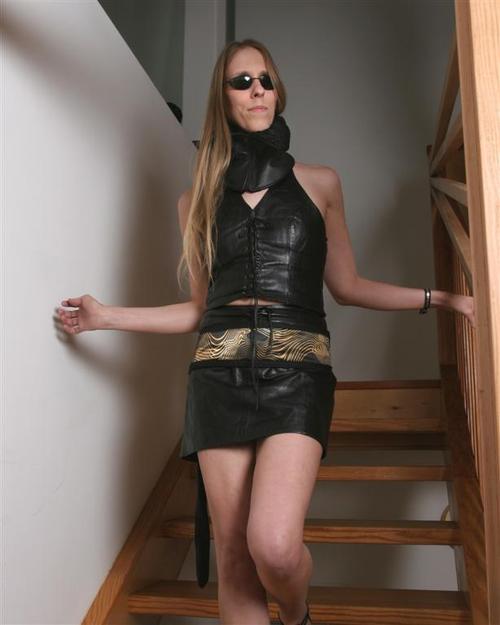 Cara Quinn
What are you currently reading? Or what did you recently finish? 
Would you recommend it and Why/Why not?
While I've finished several books in this past month, one in particular stands out to me in regards to UX. It is The Ultimate Introduction to NLP, by Owen Fitzpatrick, Alessio Roberti and Richard bandler. I've had some interest in Neuro-Linguistic programming for quite some time and have read quite a bit on the subject. So I thought I would check out this audio version, which turned out to be quite well done. I mention this book as I feel that many of the ideas behind its content really resonate with the concepts of good UX. One point which is quite important in NLP is the concept of representational systems, which are modes of thinking and communication between people. (auditory, visual, kinesthetic etc) Obviously taking these systems into account can greatly increase how your site, app, product or service is received, understood and used by people. So, I'd recommend this book for anyone who would like not only an introduction to Neuro-Linguistic programming, and a study of ideas such as the above, but also because this book might inspire you in your UX work.
What's up next on your reading list? Why?
The next book on my list is The Science of the Hitchhiker's Guide to the Galaxy by Michael Hanlon. Although it would sound way cool and sexy if I said I had some deep and meaningful reason for reading this book next, the truth is that I don't. 🙂 I'm a huge Douglas Adams fan and have recently been catching up on the material released after his passing as well as material produced about his writings. The above is part of the later. While the Hitchhiker's Guide series may be familiar to many, and the humorously 'outlandish' sci-fi scenarios may stand out in reader's minds, the fact is that with our current studies and explorations of ideas such as quantum entanglement and superposition, our concepts of what reality is and how it works really do seem to take a step closer to making some of what may have been thought of as outlandish before, seem not quite so absurd. Frankly, not only does this inspire me but it sure does make me smile. So I'm soooo looking forward to reading this one and seeing what the author brings to mind.
What is your favorite book and why? What are the key takeaways?
Lastly, as for my favorite book; this is quite simply impossible for me to say at the moment. I could offer some glib answer such as 'my favorite book is the one I read last,' but I won't put y'all through that sort of thing. 🙂 I've given this a bit of thought and while I've read many books just of late that have very much moved me in different ways, I thought I'd suggest one that really has inspired me to read much of what I am reading today. The book is How to Win Friends and Influence People by Dale Carnegie. A teacher gave audio copies of this book to a class I'd attended a few years ago and I was amazed at how much insight this book had to offer. Quite frankly it is one of the best books I've ever read and I am eternally thankful to the teacher who recommended and shared it with my classmates and me. So I would like to do the same. Not only has this book made me think and opened my mind in several ways, but it has also greatly helped me in my UX work. Yes, there is a lot of common sense in the book and it is presented in some quite refreshing ways. As a quick example, Mr. Carnegie relates a story of fishing. He mentions that though he personally loves strawberries and cream, he would not offer this to the fish he is trying to catch. 🙂 While he may love strawberries and cream, the fish love worms. You may have certain things in mind for your site, app product or service; remember that your customers may have something completely different that they want or need. It's a simple and great thought to keep in mind. With that I'll simply recommend this book to you. There have been several releases of this one and the revision that I was introduced to was one that Carnegie's wife updated. I believe this is the latest revision, though I cannot be sure. I hope you enjoy the book and that it does inspire you as it has, me.
Eric Reiss
What are you currently reading? Or what did you recently finish? 
Would you recommend it and Why/Why not?

I tend to have several books going at once, so this isn't a particularly easy question. However, the two books that did leave me with a feeling that I'd learned something were Jakob Nielsen and Raluca Budiu's Mobile Usability (New Riders, 2013), and James Robertson's Essential Intranets (Step Two Designs, 2013).
 The Nielsen/Budiu book was good because it gave us a snapshot of current usability problems as they relate to small-screen devices. The downside, though, is that their recommendations were not particularly generic in character, which means that this book will soon go out of date as technology develops – haptic technology in particular. But if you are working on small-screen apps or responsive design, you should really take a look at this book. James Robertson of Sydney, Australia, is truly the world's leading authority on intranets. This self-published book (his second) provides an amazingly insightful journey behind the firewall. That James has access to so many important intranets is in itself amazing. But it is very much to his credit that his clients have allowed both their failures and successes to be showcased in this brilliant book. If you still think the key draws of any company intranet are the employee directory and the lunch menu, think again. Ignore this book at your peril!
What's up next on your reading list? Why?
On a recent trans-Atlantic flight, I practically inhaled Bill Bryson's One Summer: America, 1927. This is absolutely one of my favorite historical periods. Bryson got me thinking about how history repeats itself – and suddenly, I see clear parallels between events of the 20s' and those taking place in our industry today. I used to be a voracious reader. But how many of us actually give ourselves the time to just stare into space and think? So, with the holidays coming up and an exceptional opportunity to put Bryson's observations into a different perspective. That said, I am thinking of reading The General: David Sarnoff and the Rise of the Communications Industry by Kenneth Bilby – if I can get hold of a copy before Christmas.
What is your favorite book and why? What are the key takeaways?

I am a tremendous fan of Norton Juster's The Phantom Tollbooth, which just celebrated its 50th anniversary in print. Although it ostensibly is a "children's book", "Tollbooth" actually has powerful messages for all generations. Describing the creative awakening of a complacent, bored, big city boy, Milo, The Phantom Tollbooth could just as easily be describing today's Generation Y. The key takeaway is that things are rarely as they appear to be – and that each and every one of us has an opportunity to change the world. And I absolutely adore G. Cabrera Infante's Three Trapped Tigers, which is for me one of the most exquisitely well-written stories I have ever encountered. I may reread this over the holidays, too.